Info for families
Schedule
See the schedule page to find out when and where our Family Forest School sessions take place.
What to expect
Each session is quite a relaxed affair as we appreciate that life with small children often gets in the way of hard and fast schedules.
As people arrive, we draw their attention to the specifics that may or may not have been found on the morning's risk assessment sweep, and we share with them our plans for the morning.
Alongside our planned activity, resources are available for a huge variety of choice in what children and families would like to get busy with; from lying in the hammocks to digging and making mud pies; searching for beasts or reading a story; painting and chalking or playing with water and so much more, the choices are there for all.
Then we disband and let the morning take whatever path it will take within the safe boundaries of the base.
Snack and drinks are available for everyone to have during the session, and handwashing is always possible.
Our sessions close with a gathering together time for those that want to, when we sing songs, chat about our morning and raise any issues that we have or information that we want to pass on.
After singing everyone heads off, after doing a little bit to help tidy up.
We look forward to seeing you there soon.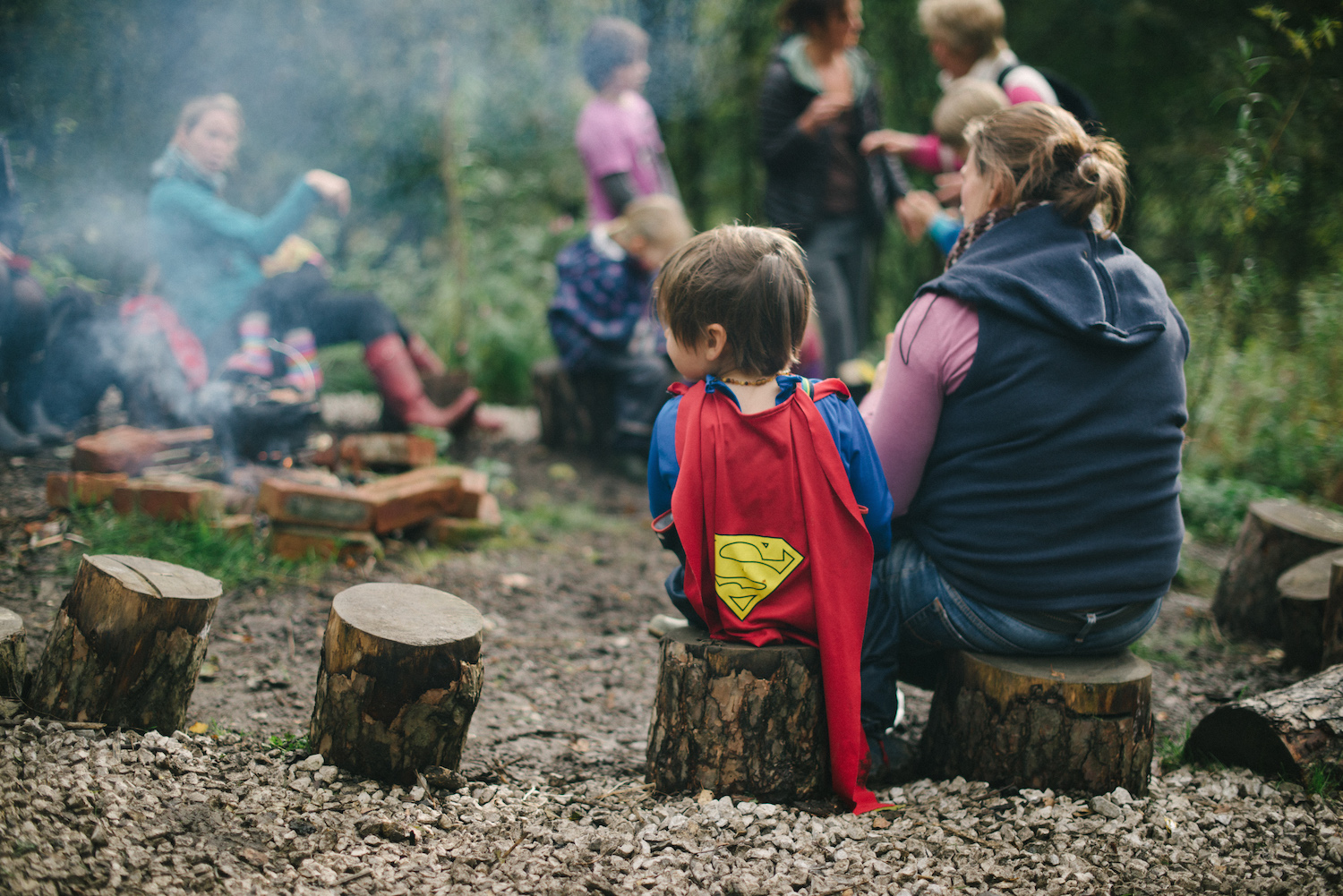 What should adults do?
We encourage the adults to support the children in their activities rather than doing them for them or choosing for them.
We encourage the adults, whilst watching out for their child's safety, to let them take some responsibility for their own adventures.
Whilst the children will be gaining a massive amount from being in the woods and playing together, we recognise that an important aspect to any parent and child group is the support and friendship that we as adults can gain.
Parenting is really challenging! And getting together with others can make it seem a little lighter for a time.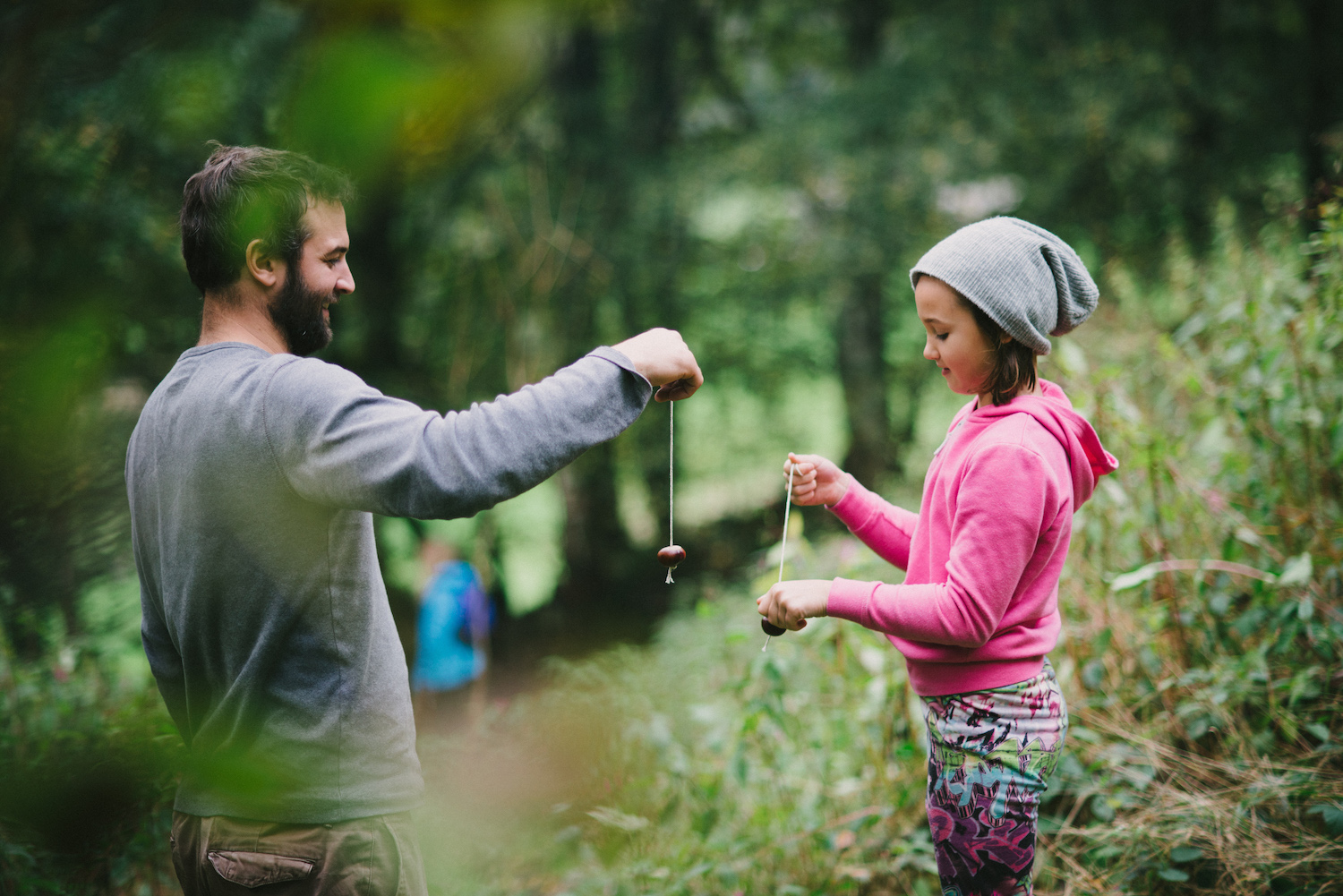 What to wear / bring
As the weather conditions vary through the year each adult bringing a child to the sessions is responsible for dressing themselves and their child appropriately.
Ideally both adults and children alike should have (depending on the season)
Long Trousers
Wellies/ footwear that protects toes
Wooly hat and gloves
Spare socks
Change of clothes in a carrier bag
Fleece/ sweatshirt
Jacket/ coat
Sun hat
Waterproofs